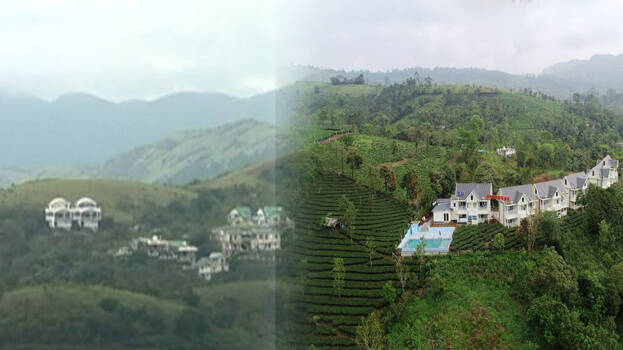 IDUKKI: State government has decided to evict the large scale encroachment in Vagamon in Idukki district. The revenue department has decided to evict about 200 resorts in 55 acres of land which has been constructed by flouting norms. The measures to evict the illegal encroachments will begin at 11 am on Monday.
The news of land encroachments by Ranimudi estate owners Jolly Stephen and her father KG Stephen has set off a controversy. The district collector has made it clear that strict measures will be taken against the encroachers and it will be recommended to the government to find those officers who facilitated for such large scale land grabbing.
Ranimaudi estate owner Jolly Stephen who bought the land in Wagamon back in 1989 also acquired illegally 55 scents of land near to her estate. In 1994, with the help of certain revenue officials, she also forged illegal land deed for the property, then she sold off the property to many individuals in small portions. As of now, 200 resorts are functioning in this area.
The details of the land encroachment came to light when a crime branch probe was initiated over the complaint of property dispute filed by Jolly Stephen's ex-wife Sherly. All necessary legal and official assistance for Jolly Stephen's land-grabbing was given by the officials in Peerumedu taluk and Wagamon village.