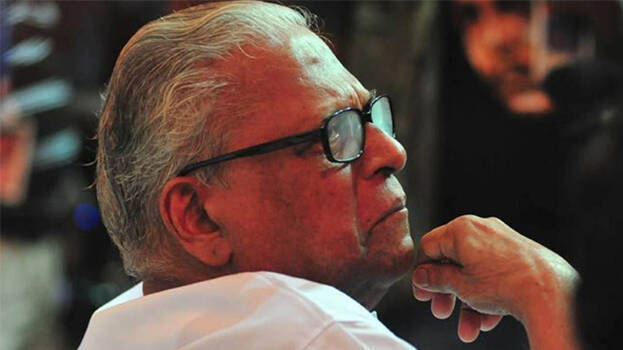 THIRUVANANTHAPURAM: V S Achuthanandan is an irreplaceable leader in Kerala politics and in the CPM. The leader has not been active in state politics for quite some time citing ill health. VS, India's senior most Communist, will not be in the fray and will not surface in the first assembly elections which is just months away. The interest shown by Left candidates in previous elections to put his picture on Flux boards and to make him campaign for them is an open secret in Kerala.
The state politics is keenly watching who will be fielded as the Left candidate in Malampuzha, VS' constituency, at a time when he is standing away from parliamentary arena after stepping down from the chairman of Administrative Reforms Commission. This is a constituency where the CPM has never lost. Therefore, the party needs to field one of the most popular leader here.
VS has been contesting from here since 2001. Since then Malampuzha has been the most well-known constituency in Kerala. Activists often forget about sectarianism and campaign for him. The UDF had fielded KSU state chief V S Joy against VS in the last time. Will CPM get the majority this time attained by VS ?
The local leadership is of the opinion that they don't want candidates from outside in Malampuzha this time. CPM leaders from the district have informed the state leaders about this. It is not clear whether VS will suggest the name of any candidate to be fielded here. The names of about six CPM leaders are heard. The names of party state committee members N N Krishnadas and M B Rajesh are under active discussions. Rajesh is the most popular leader in the district.
If it is decided that local leaders be made candidates, then two names have the upper hand. The names of district committee member P A Gokul Das and Puthusseri area secretary Subhash Chandra Bose are the two. VS won for 27,412 votes in the last time. BJP's C Krishna Kumar came second and Congress in the third place.
In Palakkad, the BJP is gaining strength. In this situation, the CPM will have to face a tight competition in Malampuzha in the absence of VS. He won from Malampuzha by 4703 votes for the first time in 2001. He defeated Satheesan defeated Pacheni then. Today the Congress is in disarray. BJP is the main rival of the CPM.