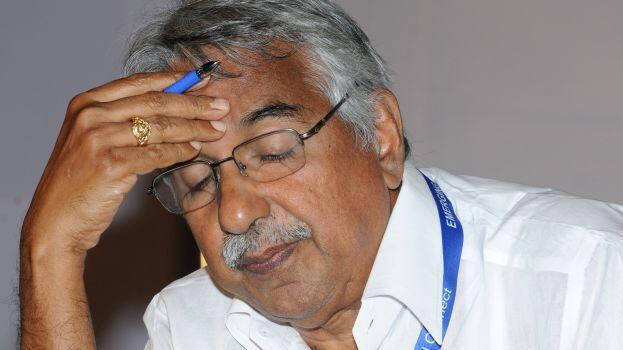 THIRUVANANTHAPURAM: At a time when Oommen Chandy will become active in Congress as the chairman of the high powered panel, the solar case is being revived. With Chandy leading the UDF, it is almost sure that the solar case will once again be a campaign issue in the assembly elections. Solar scams and its related sexual allegations are the only case in which Chandy has tainted his image in five decades of his state politics.
It's been two years since Justice Sivarajan Commission submitted its investigation report on solar scam to the state government. So far, the Pinarayi government had not taken any significant action on the basis of this report. It is learned that steps will be taken in this regard as the elections are round the corner.
The latest report is that the accused in the solar case and victim in the sexual harassment case has given a letter to Chief Minister Pinarayi Vijayan. The letter has sought a CBI probe in the sexual harassment case. Based on the complainant's letter, the question now is whether the government will leave the solar case to CBI. If the government takes such a move, it will surely be a major blow for the Congress.
A case has been registered against Congress leaders Oommen Chandy, K C Venugopal, MPs Adoor Prakash, Hibi Eden, A P Anil Kumar MLA and BJP national vice-president A P Abdullakutty on charges of sexual harassment. Police said an investigation is in progress.
If a CBI probe is demanded in the sexual harassment case, the BJP may also use it. The move will not only destabilize the Congress in Kerala elections, but will also aim AICC general secretary K C Venugopal.
Chandy was not active in Kerala politics for the last four and a half years. It remains to be seen whether the LDF government will use this case as Brahmastra to fetter Chandy when he returns to the fray as the head of the high powered panel. It was alleged that the group squabbles in the congress during Oommen Chandy government aggravated the solar scam case. Such an allegation was raised in the bar bribery case also. Let us see how Congress will deal with the complainant's move in the new situation.