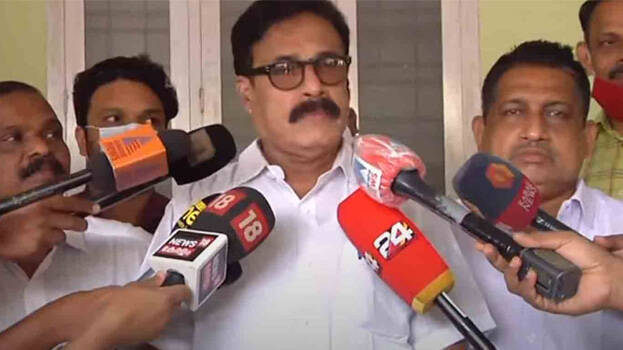 THRISSUR: With the UDF capturing Pullazhi ward in Thrissur Corporation from the LDF, the LDF rule in the Corporation has got a majority by mayor's one vote. The UDF candidate won with a majority of 998 vote in Pullazhi, LDF's sitting seat. With this, the UDF started moving to take control of the corporation. The LDF was the largest party in the corporation. They had 24 seats and the UDF 23. With the win in Pullazhi, the UDF also got 24 seats. The BJP has six seats.
The LDF hoped that with attaining Pullazhi ward, they can govern the corporation without any threats. With the victory of the UDF, this hope has been shattered. M K Varghese, a Congress rebel, is the mayor of Thrissur.
Varghese said that he would stay with the LDF and hoped that the Front would treat him compassionately.
'I was first approached by the LDF. There are no agreements with the Left Front. There is only a verbal agreement. They had asserted to give me two years of power. So far the journey ahead has not been hampered and this will only change if there is any kind of obstruction in the journey ahead,' said Varghese. Elections in Pullazhi were postponed following the death of LDF candidate Adv M K Mukundan.