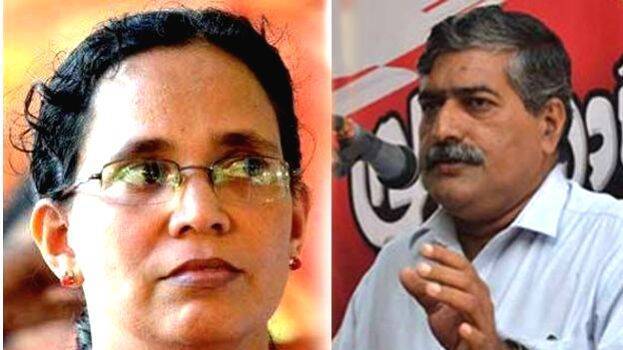 KOZHIKODE: RMP confirms that it will contest in Vadakara assembly seat in the upcoming assembly polls. Party state secretary N Venu has said that the party will contest with or without the support of UDF. He said this while talking to a private news channel. He also added that it is still unknown whether UDF will support the party's candidate and K K Rema's candidature is yet to be confirmed.
"RMP have its own politics. This election will be used to transmit that politics. The party is responsible to present a strong fight in a constituency like Vadakara where RMP have a significant influence. That responsibility will be discharged. The candidates of RMP to be fielded across Kerala is yet to be decided. An appropriate decision in that regard will be taken soon," N Venu said.
Earlier unconfirmed reports said that RMP will contest in Vadakara with the support of UDF. RMP have great influence in the area.