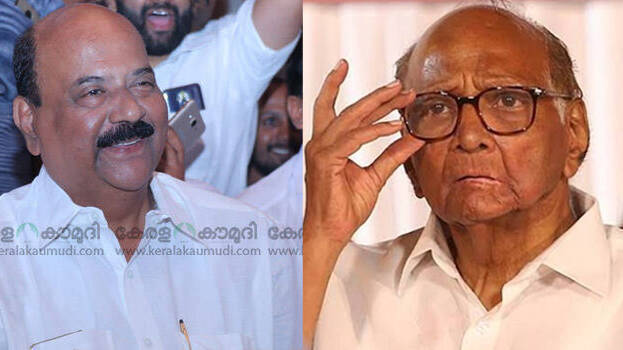 MUMBAI: Mani C Kappan will meet party national president Sharad Pawar today giving a clear indication of the split of NCP in the state. The meeting will take place at Pawar's residence Monday morning. Today's meeting is crucial as Pawar cancelled his decision to reach Kerala.
As it is almost sure that Jose K Mani will be the LDF candidate in Pala, Kappan will mainly raise the stand of leaving the front. T P Peethambaran had written a letter to Pawar urging him not to delay the decision of leaving the Front. Kappan is of the view that the decision to change the Front cannot be delayed any longer as there are differences of opinion with the Left Front over the Pala seat.
A K Saseendran faction had put forward a compromise formula giving Kuttanad instead of Pala. However, Kappan is adamant that there will be no compromise on Pala and have clearly asserted that. In the meanwhile, after Saseendran faction convened a meeting in Thiruvananthapuram, Kappan faction lodged a complaint against him with the national leadership. The complaint demanded that the party take action against Saseendran. It is not clear what decision the party will take in this regard.