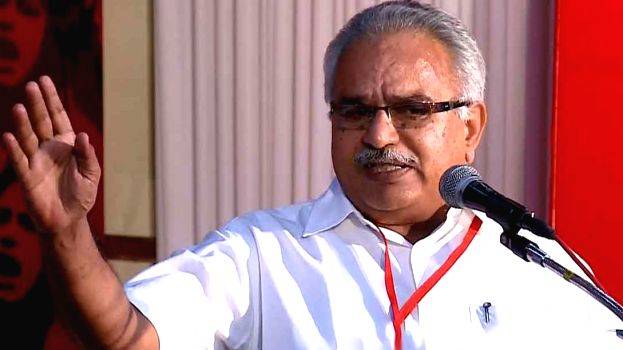 THIRUVANANTHAPURAM: CPI state secretary Kanam Rajendran said that people should not politicize the action taken by Devikulam sub collector Renu Raj. The officials are responsible to report such illegal actions to the court and she has only done her responsibility. The government has clarified that such officers will be protected.
"Even CPM has said that S Rajendran's response was not suitable. The government will protect such officers. No other response is required. If anyone block the court order, the officer should inform it to the court. There is no other politics in this", said Kanam.
Meantime, Devikulam sub collector Renu Raj has handed over the report to be submitted in the court regarding the encroachment at Munnar panchayat, to the AG. The report will be submitted in the court after AG examines the legal errors and others.
Even after the authorities issued stop memo, the panchayat continued with the construction. This is violation of court verdict of 2010 and so it should be seen as contempt of court. Illegal construction took place in the presence of S Rajendran MLA. Revenue officials who went to take action were stopped. All these have been mentioned in the report.
On the other hand, S Rajendran personally insulting her has not been mentioned in Renu Raj's report. However, the report to revenue principal secretary has mentioned the derogatory words used by Rajendran.