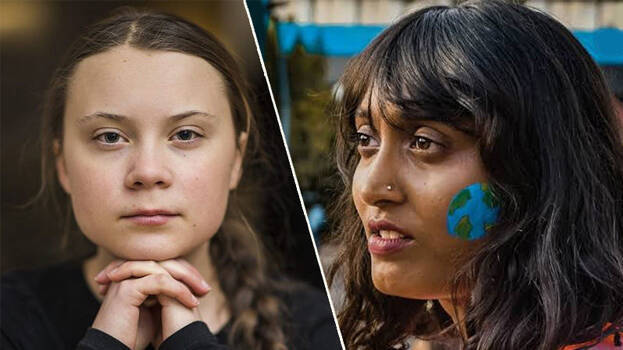 As per Delhi Police, this chat took place just after Greta uploaded the original toolkit which was later deleted. The chat shows the conversation between the two in which Disha asks Greta not to tweet the toolkit at all untill she talks to the lawyers about it. In the chat, Disha is panicking, telling Greta that she might be charged under the Unlawful Activities (Prevention) Act (UAPA). However, she later assured Greta that she will 'make sure she is in the clear.'
Disha Ravi was arrested for allegedly editing and disseminating the "toolkit" on social media and sent to five days police custody.
According to the Delhi Police, which is investigating the Toolkit case, a zoom meeting was held to make it. About 70 people were involved in this meeting. Most of these people had hidden their identities, that is, they were attending this meeting without mentioning their names.
Police says that Disha is a key lead in the "toolkit" case as she had admitted during the initial interrogation to editing, adding some things in the "toolkit" and spreading it further.
Last week, the Delhi Police sent a communication to Google seeking registration details and activity log of the account through which a "toolkit" related to the farmers' protest was created and uploaded on the social media platform.
Two e-mail IDs, one Instagram account, and one Uniform Resource Locator (URL) were mentioned in the toolkit and police have asked for details from the respective platforms.
The police had registered an FIR against unidentified persons in connection with the creators of the 'toolkit'.