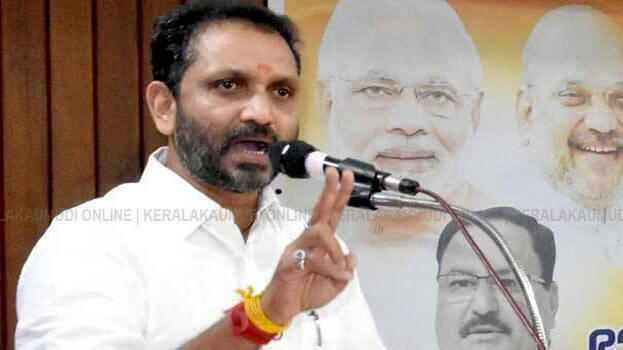 THIRUVANANTHAPURAM: BJP state chief K Surendran said Metro Man E Sreedharan is the most suitable person for the chief minister's post. He can contest in any constituency. Surendran said the constituency will be decided considering his interest. He is qualified to hold any post including the chief minister's post. His entry to the party was not sudden. There are many who want E Sreedharan to become the chief minister of Kerala. The party has requested him to contest the polls. He has also expressed interest.
Surendran said the party has to decide on his candidature. The BJP will be a decisive force in this election. The party will get at least 30% votes. A decision on the candidates contesting polls will be taken after the Vijay Yatra. A decision on whether Shobha Surendran contesting polls will also be taken after the yatra, he said.
Surendran alleged that there is development crisis in Kerala and only PR work of the government is going on in the state. A candidate who has a good chance of win in Manjeswaram will be fielded and are often not able to win there due to the last minute undercurrents. Yogi Adityanath from Uttar Pradesh is the best Chief Minister of India.