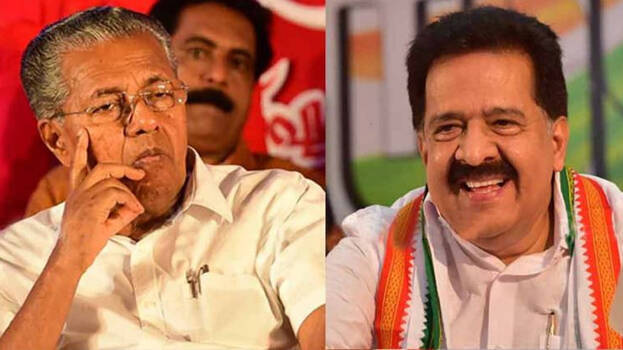 THIRUVANANTHAPURAM: Opposition leader Ramesh Chennithala once again came down heavily on the government in the deep sea fishing deal. He alleged that only a part of the MoU was cancelled. The MoU signed by Assent still exists. No step has been taken to take back the four acres of land given in Pallippuram. There is no act to bring changes in the fisheries policy, blamed Chennithala.
The MoU signed by Assent on February 28 is still in force. Chennithala reiterated that Fisheries Minister Mercikutty Amma held discussions with EMCC in New York in April 2018. The EMCC itself had asserted that the detailed plan document was submitted as per the instructions of the chief minister. What Chief Minister Pinarayi Vijayan said was a big lie. The government is trying to mislead the people. When evidences were exposed, more lies were fabricated. The government has made a planned move for deep sea fishing. He said even the changes made in fisheries policy was to help the EMCC.
Not only EMCC but also world's major monopolies are behind this. It is doubtful whether online food distribution companies are also involved. The move is aimed at deceiving the local fishermen. Only the subcontract was cancelled. The government's move is to starve the fishermen. They should apologize after cancelling all MoUs. The present probe is not acceptable. Chennithala also demanded a judicial inquiry.