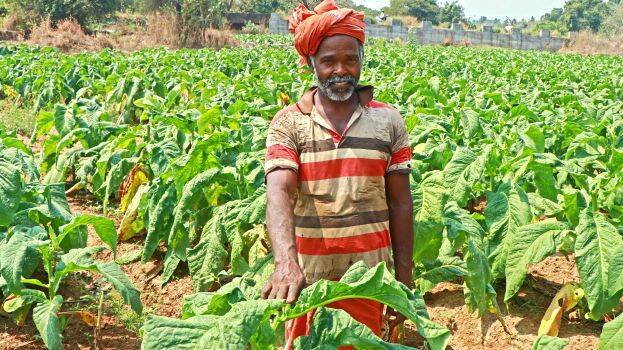 KASARGOD: Tobacco fields that have been extinct for more than two decades are sprouting again in the Kasargod district. Instead of making beedi, cigarettes and cigars by filling them with powdered tobacco leaves and intoxicants, medicinal tobacco is newly grown in Pallikkara.
Priced at Rs 1,500 per kg, the tobacco has its market in Karnataka. Traders from places like Mangalore and Puttur come and purchase it. Kasaragod was once the only tobacco-growing district in Kerala. Most of the cultivation was done in the coastal area of ​​Pallikara. The farm was spread over 40 acres from Chettukundu beach to Bekal beach.

However, in the 1990s, the government began raising awareness about the dangers of tobacco use. With the acquisition of the coastal area for the Bekal project, the farmers started abandoned farming.

Many farmers like Velayudhan, Parvati, Sadan, Bhaskaran, Babu and Koran are now cultivating tobacco on acres of land. Velayudhan and his sister Parvathy from Kottapara have planted 5000 saplings. Cultivation season is January, February and March. Good hot weather is most suitable for tobacco farming. When it rains, everything gets destroyed. Farmers have to work day and night. More workers are required. The field should be watered at 3 am. The leaves of the plants are hung on the harvest tent. After drying the stalks, the stalks are brought to the market.
Tobacco is often added to medicines to treat indigestion and anorexia. Tobacco juice is also used to induce vomiting when toxins enter. It is also used as medicine in Ayurveda and Homeopathy.