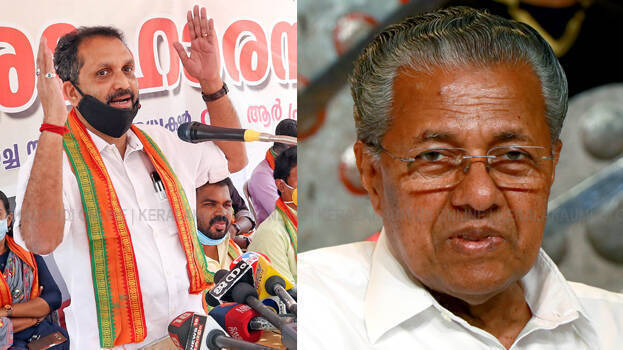 MALAPPURAM: BJP state chief K Surendran came down heavily on Chief Minister Pinarayi Vijayan. He said there had never been a chief minister with such double standards and hypocrisy. He is only qualified to drink the water washed by the feet of the chief minister of Uttar Pradesh in terms of development and protecting the interests of the people. Surendran said Yogi Adityanath is not corrupt like the chief minister.
There are no smugglers in Yogi Adityanath's office. His principal secretary is still working in the secretariat and not in jail. No gold or dollars were smuggled in Yogi Adityanath's office. No corruption allegations have been levelled against him. Pinarayi is accusing UP Chief Minister for hiding his own failure. Surendran opined that the chief minister should acknowledge his own failure before insulting Yogi.
The chief minister is not clear who all are coming to see him in office. He is handling the office so irresponsibly and said that Pinarayi has become synonymous with hypocrisy.
When people came to know that there is corruption in the deep sea fishing deal, they immediately said that it is an understanding between the BJP and the UDF. Since the UDF and the BJP are opposition parties, there will be similar views and that is what happens in a democracy. Surendran said the chief minister had publicly admitted yesterday that he is not knowing Anything under his department.