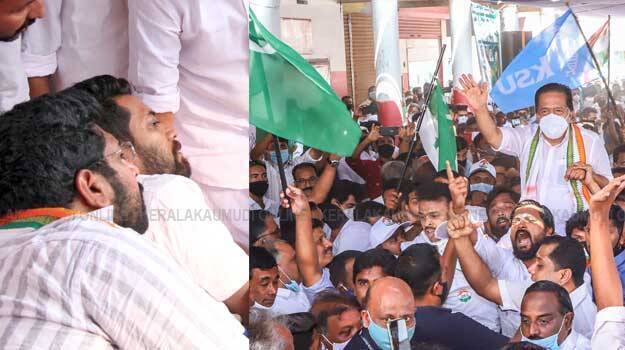 THIRUVANANTHAPURAM: The election committee meet of the Congress party asked leaders not to transform the candidates' selection talks into a public issue and to avoid creating controversies over it. The party's inference is that the controversies whihc occurred last time over the selection of candidates were one of the reasons for the party's humiliating defeat in the last assembly polls. Therefore, enough caution should be taken at this time. A strong warning has been given to the party leaders that even the draft list of candidates should not be publicised without leadership's assent. The meet also discussed the criteria to be followed for selecting the candidates.
The final list will be only publicised after detailed talks and after preparing the draft list. The discreet nature of talks for the selection of candidates should be kept intact. MPs who have the charge of respective constituencies must nominate possible candidates. The congress working committee members can also nominate.
AICC representatives have said that before declaring candidates the party's organisation should be further strengthened across the state. The meet also evaluated the opposition leader's Aishwarya Kerala Yatra and concluded that it was a success. The leaders who participated in the meet also applauded the Youth Congress leaders who fought along with PSC rank holders in front of the secretariat. Janasabhas will be convened at the grass-root level to formulate an opinion for the party's poll manifesto. The ties with various communities in the state will be further strengthened. Meanwhile, P C Chacko has criticized the move to grant the Rajya Sabha seat, which will become vacant in April, to another constituent party in UDF. The Congress leadership has decided to grant the vacant seat to the Muslim League.