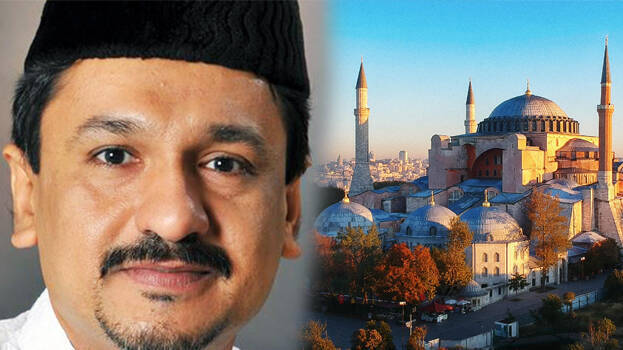 MALAPPURAM: Panakkad Syed Sadiqali Shihab Thangal has issued his justification over the article written by him over the Hagia Sophia issue. "My article was not intended to hurt the Christian religious groups in the state. Let me explain the peculiar situation and background behind the article. On that day, a Turkish court has issued a verdict to convert the Hagia Sophia church into a mosque. I have only mentioned about the crucial areas of the court's verdict. Panakkad family have only love and respect for the Christian religious groups in the state," he said. He also added that UDF leadership will certainly consider the demands of various Christian factions in the state.
"I have been to Hagia Sophia. It was initially a church. With the inception of Islamic rule, it got converted to a mosque. But during the period of Attaturk, it was converted to a museum. Even today it bears the symbols of Jesus Christ and Mariyam and they have not been changed till date," Syed Sadiqali Shihab Thangal said.
He further added that his family had great respect and love for various Christian factions in the state and it was his father Pookoya Thangal who took the initiative to build a Mosque in Malappuram town for the first time, back in the 1960s. "When the people in nearby areas protested against the decision, my father summoned the panchayat president and other representatives of people to get clearance for the church project," he said.
League's Sandesha Yatra is to commence soon under the leadership of Syed Sadiqali Shihab Thangal. He said that after opposition leader's Aishwarya Kerala Yatra, many changes have occurred in the state and UDF was able to come out from weariness created by the defeat in local body polls. "People's participation in the front has increased. UDF's official policy itself is to fight for the rights of minorities in the state," he said.