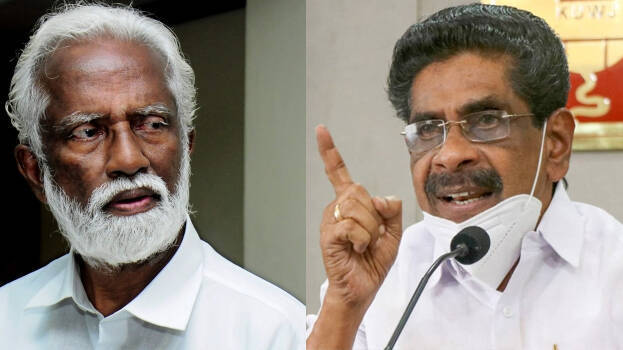 THIRUVANANTHAPURAM: KPCC president Mullapally Ramachandran has said that BJP can't win easily from Nemom in the assembly polls. "In Nemom and Vattiyoorkavu the party will field its best candidates," he said. When asked whether senior leaders will be fielded? he replied, 'just wait and see'.
"V Muraleedharan's statement that Congress and CPM had made an understanding in over 20 seats is awkward. It could be only considered as the most colourful lie of the year. I have revealed multiple times the unholy nexus between CPM and BJP. The undercurrents of the nexus between the two parties came to light during the local body polls. Neither CPM nor BJP has not replied to the apprehensions raised by me on the Tillenkary model of protests in Sabarimala. This is just another counter-strategy to save their face from such issues," he said.
When asked whether he will contest in the assembly polls, Mullapally replied that his only mission is to hand over a landslide victory to the party. "Congress have no dearth of candidates. This party is blessed with leaders. As there are many able persons in the party, selection of candidates won't be an issue for Congress," he said.