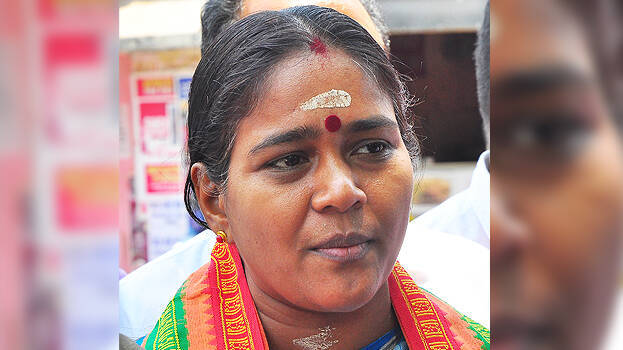 PALAKKAD: BJP state vice president Sobha Surendran has accused Chief Minister Pinarayi Vijayan of changing the name of Pradhan Mantri Awas Yojana and presenting it as Life Mission. She also said that those who got houses know about it. She was speaking at the Palakkad venue of Vijaya Yathra. Here as well, Sobha reiterated her stance by inviting the Muslim League to join the NDA.
The Prime Minister's plan is based on the idea of ​​a home for everyone to live in with a sense of security. Not even ten paise will be allowed to be taken from the scheme of the Prime Minister, the guardian of India, the BJP leader said. Later in her speech, Sobha Surendran scoffed at the CPM and the Congress.
Can Marxists in Kerala say that Sitaram Yechury will not come with a life boat to save Rahul Gandhi who is jumping in the sea to drown? Although young, Rahul Gandhi himself is the head of the Marxist party. Vijayaraghavan is the charm of Ramesh Chennithala's Aishwarya Kerala Yatra, she said. She also criticized the Congress for not being able to win in places including Alathur due to Vijayaraghavan.