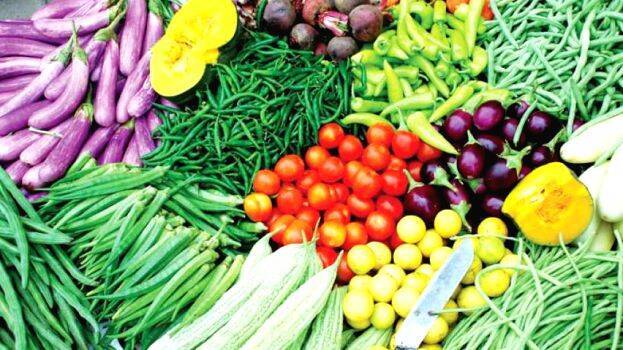 THIRUVANANTHAPURAM: Even as Kerala moves towards self-sufficiency in vegetable production, prices are not falling. The state requires an average of 20 lakh tonnes of vegetables every year. At present, about 16 lakh tonnes are being harvested. With effort, it is estimated that everything except a few varieties can be grown here in two years. As a result, prices are likely to fall.
Projects such as vegetable cultivation in the backyard, Jeevani-Sanjeevani, terrace farming and Subhiksha Kerala introduced by the government have played a crucial role in improving vegetable production. During the last five years, an additional 8 lakh tonnes of vegetables were produced.
During 2015-16, 6.28 lakh tonnes of vegetables were harvested here. The remaining 14 lakh tonnes of vegetables came from Tamil Nadu and Karnataka.
Why the prices are not falling
Many of the vegetables that are used daily by Malayalis are not grown in Kerala
The common vegetables grown in Kerala are bitter melon, plantain, ash melon, pumpkin and ginger.
Lady's finger, tomato, beans and other items are also brought from outside.
Cabbage, cauliflower and carrots from Vattavada and Kanthalloor go to the Tamil Nadu market.
When these return to Kerala, the price will double five to six times
The Tamil Nadu lobby pays farmers in advance and cultivates on a contract basis.