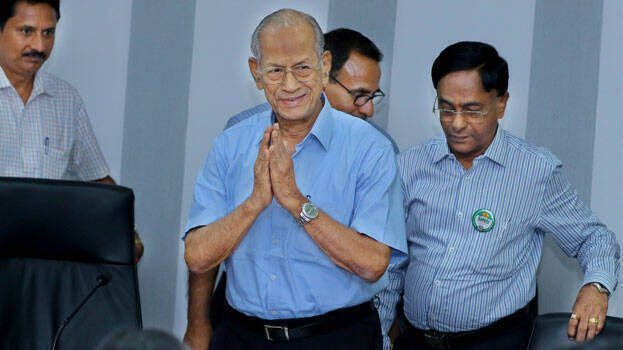 KOCHI: Metro Man E Sreedharan said he is not wishing the chief ministerial candidature. Will accept any such proposal from the party and is not sad on the present controversy. He made it clear that his only goal is to serve the people.
Sreedharan said that he did not join the party for any post and Surendran did not project him as the chief ministerial candidate. He just said that I would lead the party and fight. The central leadership will decide on the CM candidate. The party is waiting for that and I am not bothered about that, he said.
Sreedharan said that he had never asked for anything in his life, just accepted what was given. Party state chief K Surendran announced E Sreedharan as the BJP's chief ministerial candidate during his Vijay Yatra march in Thiruvalla yesterday. After the central leadership expressed dissatisfaction on it, he took a U-turn from his announcement.