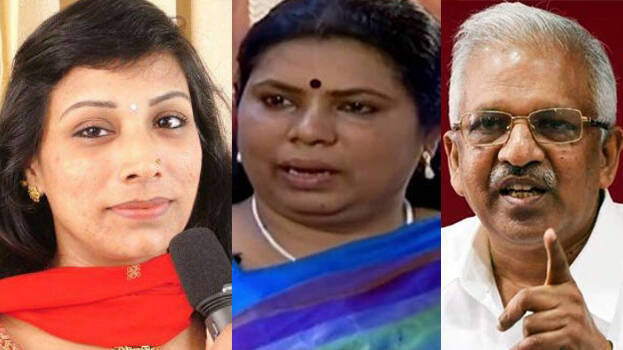 THIRUVANANTHAPURAM: The CPM has decided to field state committee members M B Rajesh, state secretariat member K N Balagopal and Kottayam district secretary V N Vasavan in the assembly polls. The CPM leadership decided to give relaxations to three candidates who contested in the last parliamentary elections.
M B Rajesh will be the CPM candidate in Thrithala constituency, Palakkad. It is believed that the party state committee has approved M B Rajesh's candidature. The decision to give relaxations to M B Rajesh was due to the suggestion that a strong candidate should be fielded against V T Balram, the young Congress leader in Thrithala.
K N Balagopal will contest from Kottarakkara. Incumbent MLA Aisha Potty has won thrice from Kottarakkara. V N Vasavan will contest from Ettumanoor seat. Meantime, former Kannur district secretary P Jayarajan will not get a seat this time. The state committee had cut the name of V K Madhu given by the district committee in Aruvikkara, Thiruvananthapuram. Instead Kattakada area secretary G Stephen will be the candidate.
P K Jameela, wife of Minister A K Balan will be the candidate in his constituency Tharoor. Balan had earlier told the media that the news of his wife's candidature was totally baseless. The CPM has also decided to give the Ranni seat of Raju Abraham, a long-time MLA, to the Kerala Congress.
New faces will get a chance in CPM list in Alappuzha. The CPM is considering singer Daleema Jojo in Aroor. She is currently the district panchayat vice president. P P Chitharanjan is being considered in Thomas Isaac's constituency Alappuzha and H Salam in G Sudhakaran's constituency of Ambalappuzha.