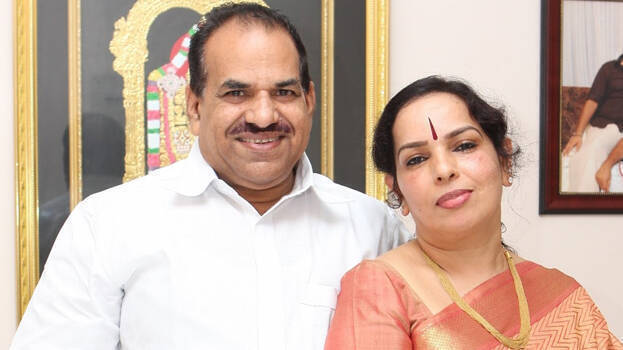 THIRUVANANTHAPURAM: Vinodini Balakrishnan, wife of former CPM state secretary Kodiyeri Balakrishnan, will be soon questioned by customs. She has been served notice to reach in the Kochi office of customs department next week.
Customs has found out that it was Vinodini who was using the 1.13 lakh worth iPhone bought by Santhosh Eepan. It was the costliest among the six iPhones bought by Santhosh Eepan. When the gold smuggling case stirred off a controversy, Vinodini stopped using the iPhone. The customs probe has also revealed that Vinodini has contacted the Unitac MD through the iPhone.
Even though the phone was switched off, using the IMEI number, the department officials had found out who was using the phone. The central agencies have found out that the luxurious phones were bought by Eepan in order to bribe the VIPs in connection with the gold smuggling, dollar transfer and life mission cases. The iPhones bought by him had kicked off a row in state politics earlier.
The latest move from the customs department can put the government and the party in trouble, at a time when the state is at the doorsteps of another assembly election. The department on Friday has informed the court that chief minister and Speaker P Sreeramakrishnan were involved in the dollar transfer case. Following this, on Saturday, CPM has called for protests at various offices of the department. The crucial move of the department against the wife of the party's prominent leader comes just minutes before the commencement of the protest programmes.