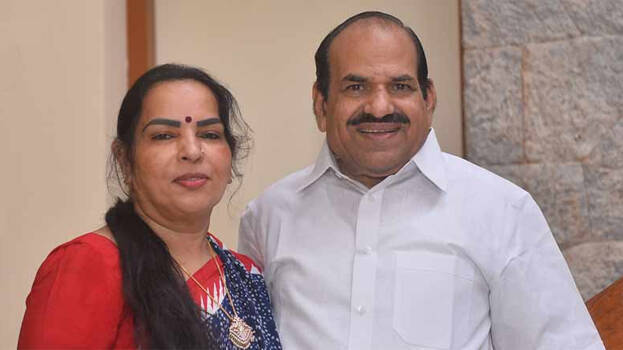 THIRUVANANTHAPURAM: CPM leader Kodiyeri Balakrishnan's wife Vinodini Balakrishnan ha finally ended her silence over the controversy. Vinodini has denied all allegations against her. "Santhosh Eeppan has not given me any iPhone. I don't know him and I has not received any notice from the customs department," Vinodini said.
Meanwhile, Unitac MD Santhosh Eeppan has said that the gave all phones to Swapna Suresh and he didn't know to whom she has given all the phones. Eeppan also said that he has not met Kodiyeri Balakrishnan and didn't know about Vinodini Balakrishnan.
Customs has served a notice to Vinodini Balakrishnan and lawyer Divya S to appear before the department. The department has asked both accused to be present in its Kochi office. Customs has found that the phone which was handed over to Swapna as a bribe to be given to UAE consul general Jamal Al Sabi was being used by Vinodini. The department has also found that the chief of the firm UAFX was constantly contacted through this phone.