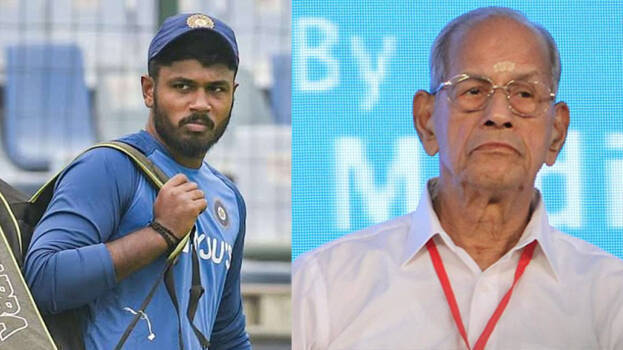 THIRUVANANTHAPURAM: The Chief Election Commissioner has directed not to display the picture of E Sreedharan in the posters of the State Election Commission. The Election Commission's action is after E Sreedharan joined the BJP. E Sreedharan was the icon of the Election Commission in the 2019 Lok Sabha elections. Playback singer Chithra was also a commission icon along with Sreedharan.
The decision of the election commission was to take both of them as icons in the assembly elections as well. They had agreed to it also. The posters released by the Election Commission contained pictures of E Sreedharan and K S Chithra. However, after Sreedharan joining BJP, he has become impartial.
The chief election commission via a letter has directed district returning officers to remove Sreedharan's pictures from the election commission's office and posters. The election commission has clarified that it is a natural step after he joined a political party.
Meantime, cricketer Sanju Samson will replace Sreedharan. K S Chithra will continue as the icon. Individuals respected in society are chosen as icons to aware voters and attract more people to the polls.