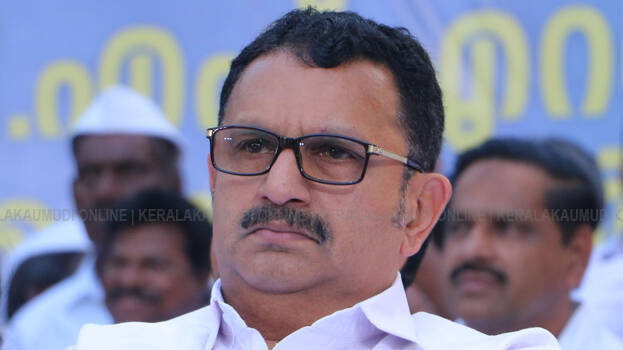 KOZHIKODE: Senior Congress leader K Muraleedharan has said that there is no need to delay candidates selection in Congress. Whenever high command declares a candidate, there will be some issues and it is very natural. Such issues have happened in the past also. Protests and poster campaigns are usual incidents in the candidates' selection process. "When the party fielded me from Vattiyoorkavu in 2011, I had also witnessed similar protests in the constituency but I won from there with a majority of 16,000 votes," the senior Congress leader said.
"Such malicious methods of protests are adopted by the children of darkness. It is true that certain workers will respond emphatically. Anyway, let's wait for the list. I will respond once the list is out," he said.
"I am ready to take up whatever responsibility the high command bestows upon me. I have never asked for any favours from the party in return for the responsibilities given to me. K Karunakaran and his son have never asked anything in return to contest in the polls. I am saying this because I have seen certain news being surfaced on media on this," Muraleedharan said.
"I have only one thing to tell the leadership, do not malign the sheen of Aishwarya Kerala Yatra. Congress have no dearth of confidence in Nemom. The question of delay over candidates list should be asked to those who are currently participating in talks. I have not taken part in any talks," he added.