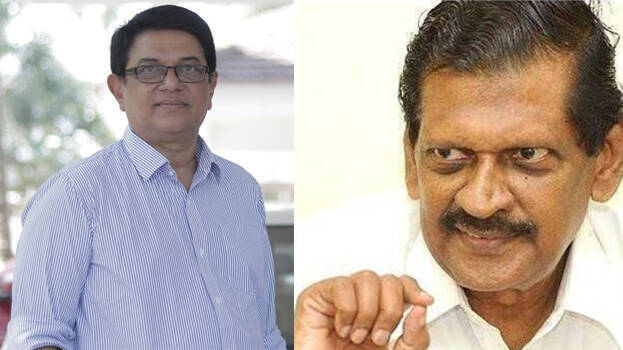 KOTTAYAM: Kerala Congress Joseph faction has declared their list of candidates. In Thrikarripur, the party has decided to field K M Mani's son-in-law M P Joseph. The former civil servant, M P Joseph was working as a Congress worker since his retirement from the government service.
Kunjukoshy Paul will be fielded in the Thiruvalla constituency, where senior leaders like Joseph M Puthussery and Victor T Thomas have earlier raised claims. P J Joseph will contest from Thodupuzha and Mons Joseph will contest from Kaduthuruty.
Francis George will contest the polls from Idukki. Thomas Unniyadan will seek the people's mandate from Iringalakkuda. Shibu Thekumpuram will contest from Kothamangalam, Advocate Jacob Abraham from Kuttanad, V J Lally from Changanassery, and Prince Lucose will contest from Ettumanoor.
Sources say protests are likely to erupt in Thiruvalla and Ettumanoor over denying seats to Joseph M Puthussery and Saji Manjakadampan. In Changanassery, it was expected that somebody from C F Thomas's family might enter into the poll fray but allaying those expectations V J Lally was fielded from Changanassery. The party leadership said that the decision to field Lally, was based on regional factors. Senior leader Johny Nelloor was also denied candidature.
Kerala Congress Joseph faction factions have demanded 13 seats to UDF leadership, but the leadership decided to give only nine seats. It was at the last moment that Thrikaripur was decided to be given to Joseph faction.