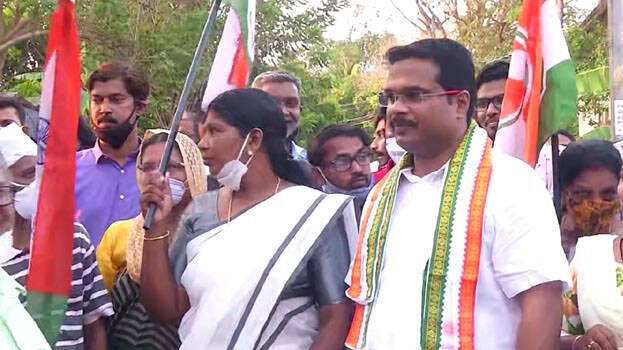 KOCHI: The district committee has come up with open protests over giving seat to V K Ibarahimkunju's son. The district committee has said that if the candidate is not changed then the committee members will abstain from campaigning. State leaders will hold talks with them on Sunday.
The district committee has earlier opined that if Ibrahimkunju or his son is given candidature then issues like the Palarivattom bridge will be raised by LDF and BJP candidates which could prove detrimental for the party not only in Kalamaserry but also in other constituencies. Despite this, League leadership gave the Kalamassery seat to V E Abdul Gafoor.
The district leaders opine that they cannot recognise Gafor and they can never accept nepotism in politics. Whereas Gafoor has said that the decision of Panakkad Thangal is final and he has not considered the opposition to his candidature seriously.