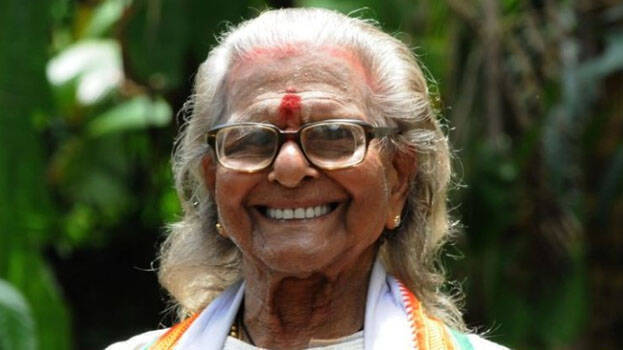 KOZHIKODE: Kathakali maestro Guru Chemencheri Kunhiraman Nair (105) died here Monday morning. He passed away at his house in Cheliya near Koyilandy in Kozhikode. He left the stage after eight decades of his artistic career.
Guru Chemancheri was an extraordinary genius in Kathakali and Kerala Nadanam. He was one of the main propagandists of the northern style of Kathakali known as Kalladikodan Chitta. He was only fourteen years old when he first dressed up for Kathakali at the Paradevata temple in Keezhpayur Kuni. He was active on the stage for 90 years. Even after the age of 100, he had performed Kathakali in many venues.
He was born on June 16, in 1916 to Chathukutty Nair of Madayangandi and Kunjammakutty Amma of Kinattinkara. He started Kathakali Vidyalaya at Cheliya in 1983. He had served as an executive member of Sangeetha Nataka Academy, examiner of Kalamandalam Dance Section, audition committee member of Doordarshan and executive member of Vishwa Kala Kendram.
The Government of India awarded him the fourth highest civilian honour, Padma Shri in 2017.
He received Kerala Sangeeta Nataka Akademi award in 1979, Kerala Sangeeta Nataka Akademi Fellowship in 1999, Kerala Kalamandalam granted an award for special contributions to art in 2001, Darpanam Natyakulapathi award in 2002,