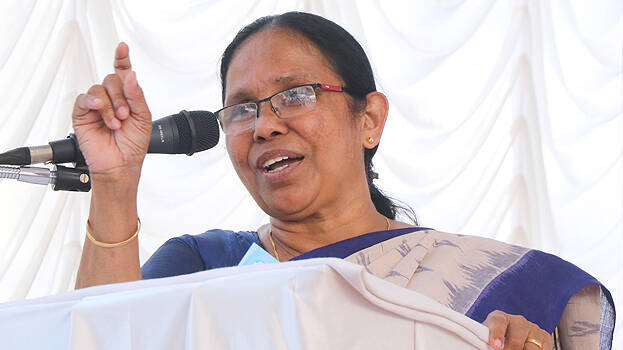 KANNUR: Health Minister KK Shailaja on Monday said that the political fronts in Kerala should have given at least 50 percent seats to women in the assembly elections. While pointing out that the political fronts were denying seats to women on the grounds of probability of success, Shailaja said that the Left front should have considered more women for the election.
The health minister's response came after former Mahila Congress president Latika Subhash tonsured her head to protest against the inadequate representation of women in the candidate list.

"Although both Lathika and I are at politically opposite ends, we do stand together when it comes to issues of common rights of women. The Congress did not give many seats to women. Last time they had no women in the assembly," the minister said.
"There are a number of considerations when deciding a candidate for the assembly election. As activists of the women's movement, we want equal representation," she added.