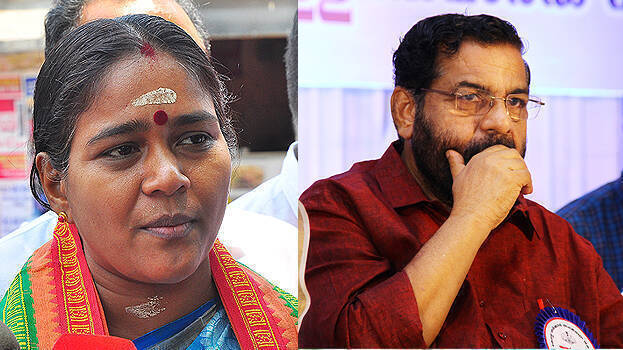 THIRUVANANTHAPURAM: A complaint has been lodged with the Election Commission against BJP's Kazhakoottam candidate Sobha Surendran. The commission received a complaint alleging that Sobha sought votes in the name of religion. The complaint also stated that Sobha tried to insult Minister Kadakampally Surendran. Sobha Surendran had earlier stirred controversy by likening Kadakampally to the Hindu mythological character 'Poothana'.
According to the complaint, Sobha Surendran sought votes in the name of religion during the election campaign in Kazhakoottam. It also stated that the BJP had made derogatory remarks against Kadakampally Surendran at various stages.
Sobha had said that Kadakampally is the 'Poothana' who came to harm the Ayyappa devotees. The devotees in Kazhakoottam will change to Krishnas. She added that Poothana's end will soon happen in Kazhakoottam.