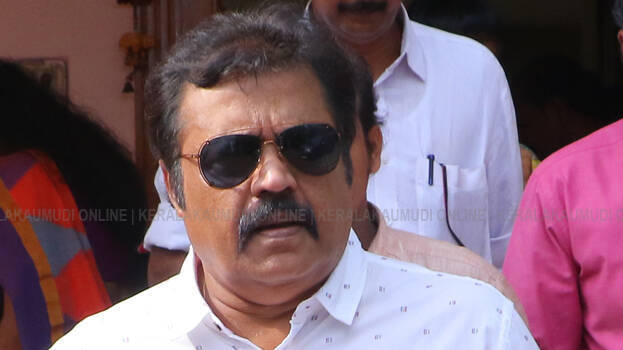 THRISSUR: Actor and MP Suresh Gopi said that he asked for Guruvayur but his leader chose Thrissur for him. 'Thrissur Lena Hai (giving you Thrissur). I am obeying that, said Suresh Gopi, the BJP candidate from Thrissur. The actor started campaigning in the constituency from today.
The actor said this time he is not claiming 'Thrissur is being taken over', the reason is the people said 'giving you Thrissur'. I love the opponents. They are only the candidates carrying the ideology of the movement they believe for the growth of the country, he said.
The death of the children in Valayar was not enough, delayed in handing over the documents to the CBI. Nuns heckled in UP is another violent attack. The actor said that he is against such atrocities.
He criticised the surveys predicting left rule in the state. The surveys should be stopped but the election commission said it is impossible. This commission had stated that Sabarimala should not be discussed in the Lok Sabha polls. To those who ask whether Sabarimala is an issue in this election, Suresh Gopi is of the opinion that Sabarimala is an issue if the people's faith and customs are to be protected.