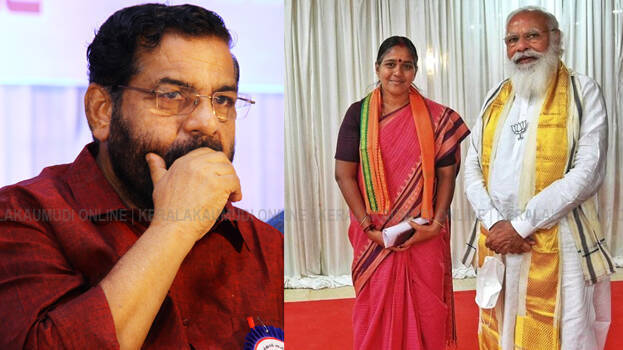 THIRUVANANTHAPURAM: Devaswom minister Kadakampally Surendran has said police has not assaulted any devotee coming to Sabarimala. He was responding to allegations levelled by Prime Minister in his election campaign speech made at Kazhakootam. "Everybody knows who were the miscreants. Devotees and followers have not attacked and BJP is trying to garner people's votes," Kadakampally said.
"The government has withdrawn all cases. It was the Pinarayi government that sanctioned most funds to expand the infrastructure in religious places of worship. More than Rs 60 crore was spend in Kazhakootam alone," the minister said.
"I am happy with what the Prime minister told about me to the world. I am not capable enough to respond to him. Why is he silent over the legislation on Sabarimala which he had promised to implement once being elected to power?" Kadakampally asked.
"Sabarimala is peaceful now. The shrine received its highest revenue in the year 2019. All monthly poojas are being undertaken in the shrine. The final verdict will be implemented only after thorough talks by involving all stakeholders from the society of devotees," the minister said.