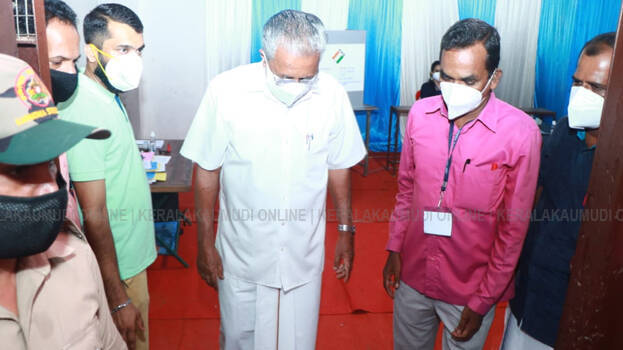 KANNUR: Although there were many attempts to mislead the people, they have not taken it at face value, said Chief Minister Pinarayi Vijayan. As seen in the local body polls, the people will reject all allegations. The people of Kerala have rallied with whatever activities the LDF government carried out in Kerala since 2016. The people will present a historic victory to the LDF, Pinarayi expressed confidence.
Don't know whether the reserved bomb has been taken out. The people were ready to face anything. They may have realized that what is reserved will not yield any results. BJP's account in Nemom will be closed. Don't know whether the UDF have made ties anywhere and transfer votes. The BJP will not win in Malampuzha.
The chief minister's office has not courted any controversy in this election. I have full confidence in the people. Dharmadam is the place where I was born and raised. This is not a place where someone can come and think they can make a special scene here. Ayyappan, all the deities and the idols of the state are with this government. It is because it was this government that protected the people. All the deities are with those who protect the people, opined Pinarayi.