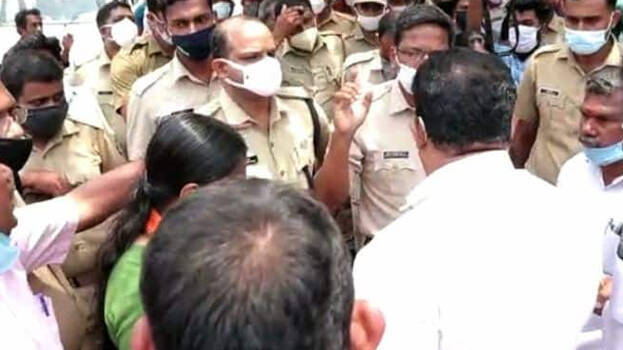 THIRUVANANTHAPURAM: A CPM-BJP clash was witnessed at Kattaikonam in Kazhakoottam constituency. The BJP activists have lodged a complaint asserting that their booth agents were attacked. They alleged that women were attacked and one sustained injuries. Pothencode police reached the spot. All efforts are being taken to calm the situation.

BJP leaders including Shobha Surendran, the candidate of the constituency have reached there. She cancelled her trip to Thrissur where she has to cast her vote and reached the spot. The BJP activists were attacked earlier also in Kattaikonam. The flux boards were destroyed then, alleged Shobha Surendran.
Five complaints were given in connection with the attack in Kattaikonam. The attack is with the support of cops for Kadakampally Surendran, alleged Shobha. The police are taking a stand of protecting the miscreants. The criminals should be taken into custody immediately, she demanded.