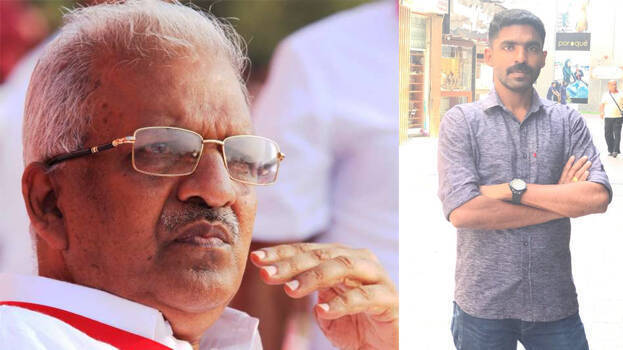 KANNUR: CPM leader P Jayarajan rejected his son's Facebook Post. He explained that he doesn't know under which circumstance his son put up such a Facebook post. He said that he does not agree with such an opinion related to the Panoor clash. In a Facebook post, Jayarajan said party supporters should be in the process of making peace in the area where the unfortunate death happened.


ഇപ്പോൾ ചാനലുകളിൽ എന്റെ മകന്റെ ഒരു ഫെയ്‌സ്ബുക്ക് പോസ്റ്റ് വാർത്തയായതായി കണ്ടു.ഏത് സാഹചര്യത്തിലാണ് മകന്‍ അത്തരമൊരു...

Posted by P Jayarajan on Wednesday, 7 April 2021
Jayarajan's son Jain Raj's Facebook post 'Irannu Vangunnathu Sheelamayipoyi' had courted a controversy. Soon Jayarajan came forward responding to it when it was discussed in the media.