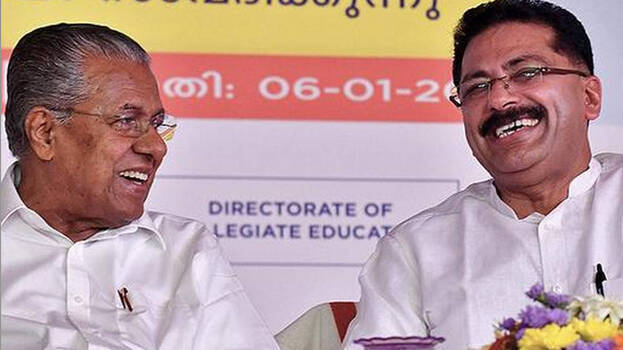 THIRUVANANTHAPURAM: State government has backed K T Jaleel in the appointment of relatives. The government's stand is that the minister need not resign for a lower court's verdict. Minister A K Balan has informed the government's stand on the issue after discussing the matter with Chief Minister Pinarayi Vijayan, who is under Covid 19 quarantine.
"There is no provision barring appointment of relatives on deputation basis. Including K M Mani, many have appointed their relatives on deputation. The issue is whether they are qualified for the post? Jaleel has also informed the government that he will go forward with legal action," A K Balan said.
Jaleel is going to approach high court with the full support of CPM. As the court has been closed for summer vacation, there are limitations to file the appeal. The high court has a sitting only on the 13th. With this, Jaleel is now gearing up to take the appeal before the vacation bench.
Lokayukta in its report has alleged serious charges of nepotism, misuse of power and violation of oath on minister Jaleel. It also says that he has not taken an honest stand on the issue as a minister.