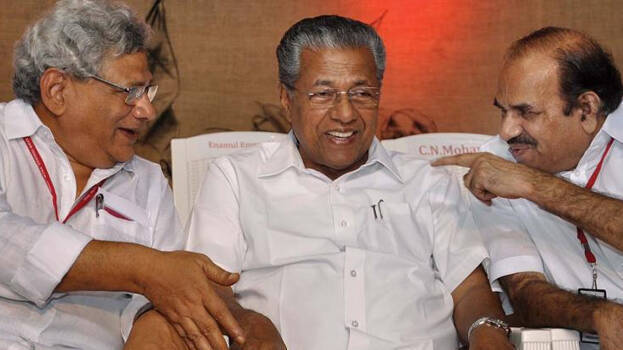 THIRUVANANTHAPURAM: If LDF gets another term, then Kerala will become the venue for CPM's 23rd party Congress. The state unit of the party has expressed willingness to host the party Congress to the party's central leadership. If the central committee's nod is received, it will be the fifth party Congress to be held in the state.
Before the party Congress to be held in February next year, the branch meetings should be completed and if the nod is received, it will start after two months. CPM leaders said Kerala is being considered as the possible venue as the party is at its strongest position in the state.
The party leaders hope that along with another term, receiving the venue for party Congress will further strengthen the party's position in Kerala. The appropriate district for the venue will be selected on the basis of accessibility and the one with the best party organisation. A senior leader told Keralakaumudi online that if Kerala is selected then party congress could be held in the districts of Kollam, Alappuzha and Kannur districts.
The 22nd party Congress was held in Hyderabad. Initially, it was decided that the next party Congress will be conducted in some North Indian city, but the central leadership is now thinking that if the left front gets another term in Kerala, then party congress could be conducted there.