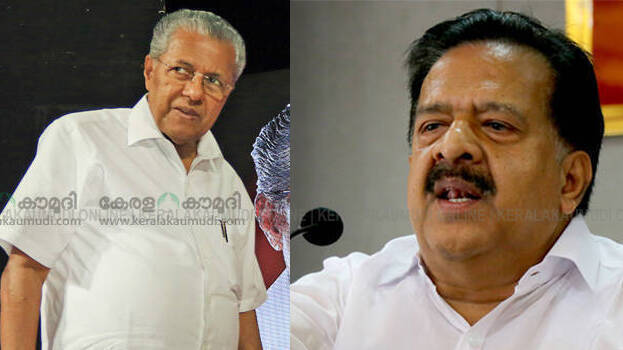 THIRUVANANTHAPURAM: Opposition leader Ramesh Chennithala has lashed out at chief minister Pinarayi Vijayan and minister K T Jaleel. "Pinarayi who is the sixth accused in Lavlin case is ready to protect any corrupt individual," Chennithala said while talking to media here.
"The spirit of E K Nayanar who brought the Lokayukta law will never forgive Pinarayi. It is the first time in the history of Lokayukta, the judicial body has given the verdict that a minister must resign from his position. It is impossible to file an appeal against the verdict of Lokayukta. Only an appeal can be filed in high court on technical grounds. Pinarayi is not seeking the resignation of Jaleel as he has no morality. The Chief Minister is protecting a minister who committed nepotism and corruption. Everyone in the ministry must resign including the chief minister. Lavlin case is one of the biggest scams witnessed in Kerala
"The court postponed the case multiple times due to political influence. The chief minister is silent over K T Jaleel's issue. The chief minister is the greater culprit here as he is trying to protect a minister who was, at last, proclaimed guilty by Lokayukta after months-long trial and other judicial proceedings. Both Kodiyeri and Kanam said that the chief minister will take action. The CM has not taken any action yet because he is also involved in the case. He even supported the minister in changing the qualification needed for the post. How can such a CM oust a minister like Jaleel," Chennithala said.
"Every allegation raised by the opposition on Speaker has finally come true. People are waiting to bring down a government that is ridden with corruption and nepotism. On May 2nd when voting will be completed UDF will form government in Kerala. There is no doubt in that," Chennithala added.