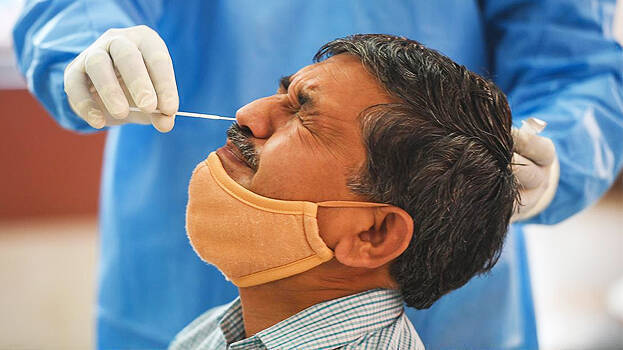 THIRUVANANTHAPURAM: With Kerala once again reporting a surge in COVID cases, the state government has decided to intensify the restrictions all over the state. The government has directed that only a maximum of 100 people can attend public functions and shops should be closed before 9 pm. Only a maximum of 100 persons should take part in functions held in closed halls.
If it is mandatory for more people to attend the event, they should have an RT-PCR test and a negative certificate. Or they may have received two doses of the COVID vaccine. The government also directed that sadyas (lunch) should be avoided in public functions, including weddings, and food should be provided in packets.
Those who are seeking treatment for non-urgent conditions need not directly go to hospitals. The government has also directed that eSanjeevani, an online treatment facility, should be promoted to avoid congestion in hospitals.
Meanwhile, the time limit for public functions has been fixed at two hours. Restaurants can only accommodate a maximum of 50 percent at a time. Mega shopping festivals and sales fairs have been banned in the state.