Two years have passed since the death of violinist Balabhaskar. The vehicle carrying him and his family met with an accident in September 2018. His daughter died in the spot and he succumbed to his injuries in the hospital. His wife Lakshmi escaped with injuries.
Some allegations were levelled in connection with the death of the violinist. Some had even blamed his wife Lakshmi. In an interview to Kaumudy TV, music director and Balabhaskar's friend Ishaan Dev revealed about her present situation.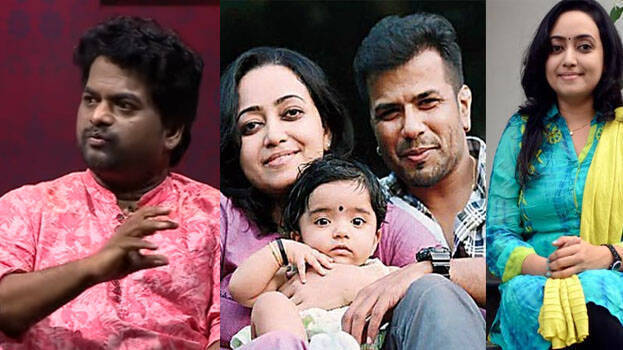 'I have seen many questioning. Give her two kicks so that everything will come out. I am asking them whether they don't have a mother and children at home.'
She lost her husband and child. Shouldn't we give that consideration. I went and saw her. She can't even walk. She was so energetic. I know how Balabhaskar cared her, said Ishaan Dev.
'Is there a house without any marital issues? All watching this have problems, I too have. A house is a mixture of strife and harmony. They lived together for nineteen years? Then what? Taking things out of the house, inflating it…isn't all this bad. We seeing this cannot respond. Think about my plight. Balabhaskar should have been in my place. If you ask me what I miss in my life, the answer would be--I don't have a brave friend like Balabhaskar. If I had one, all these would have dealt with,' Ishaan said.