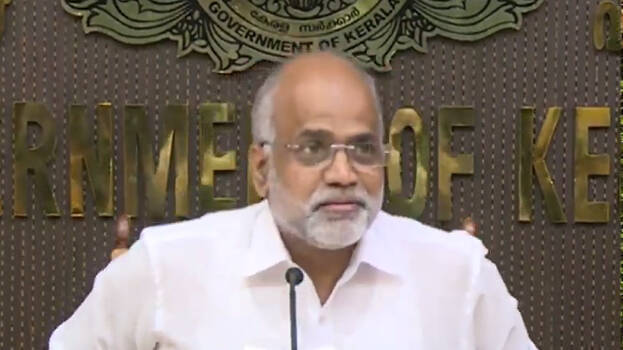 THIRUVANANTHAPURAM: A mass campaign will be conducted in Kerala this Friday and Saturday in which 2.5 lakh people will be subjected to the COVID test, Chief Secretary VP Joy said on Thursday. Testing will be increased among those in the high-risk category.
Transport workers, those working in shops and other workers who are in contact with the public will be given priority. In this way, those testing positive for the disease can be isolated, and thereby the spread of the disease can be brought under control, he said. While stating that the state requires 2 crore doses of COVID vaccine, VP Joy added that the state will soon receive two lakh doses of the vaccine.
The number of people who can attend indoor functions has been brought down to 75 from the earlier 100 and for outdoor events, to 150 from the earlier 200. No permission is required for marriages and other important functions. District administration should be informed about public functions. He also said that home delivery systems should be widened.
Theatres and bars must be closed by 9 pm. People must ensure self-control and must be prepared to postpone unimportant events and ceremonies. Tuition classes should be conducted only in compliance with COVID standards. Dine-in at restaurants should be avoided as much as possible. The Chief Secretary informed that the passes are compulsory for those who are attending Thrissur Pooram. Those who produce COVID negative certificates will get the pass. Vaccinated people can also participate in the festival.
There is no need to impose a lockdown in the state. The situation is expected to be under control in two weeks, the chief secretary added.