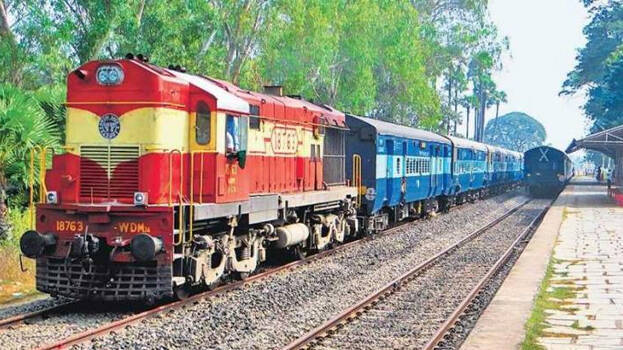 KOZHIKODE: As the number of passengers decreased, the coaches of Rajdhani Express were reduced by the railways. One second AC coach of Nizamuddin-Thiruvananthapuram Rajdhani, One second AC coach of Thiruvananthapuram - Nizamuddin Rajdhani and one second AC coach of Nizamuddin - Chennai Rajdhani was reduced. A second AC coach of Chennai-Nizamuddin Rajdhani will be removed from today.
Meanwhile, the Nizamuddin-Ernakulam Duronto Express has added one third coach and two sleeper coaches from the 17th. The Ernakulam-Nizamuddin Duronto Express will have an additional third coach and two sleeper coaches from 20 onwards.
The Southern Railway has issued guidelines for safe travel in the wake of Covid surge. Unnecessary trips and group trips should be avoided. The mask and social distancing should be strictly maintained during the journey. Social distancing must be observed at railway station counters and platforms as well. People with Covid symptoms should not travel. In case of fever, cough and cold, the person must do a Covid test. The instructions also advise carrying food and water for the trip.
Train traffic control
As works in connection with a security system are going on in Vadakkancherry railway station, control has been enforced for trains to this area on 16,17,23 and 24.