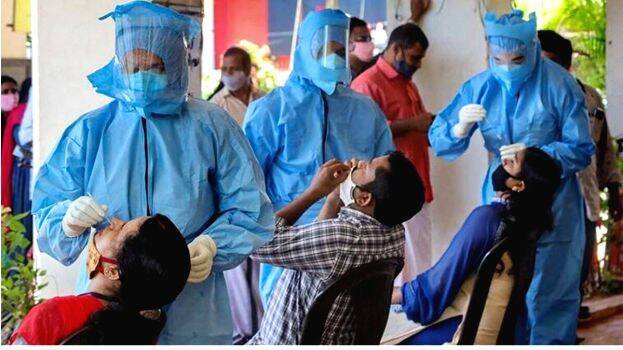 THIRUVANANTHAPURAM: 1,33,836 tests were conducted today in Covid Special Drive as part of increasing Covid tests in the state. Kozhikode district had the highest number of tests. 19,300 people were tested. The lowest number of tests was in Idukki.
Special camps were organized in different parts of Ernakulam district as part of a special campaign targeting 31000 Covid tests in two days. In addition to all government hospitals, various private hospitals and mobile testing facilities worked as part of the special screening campaign. There were seven mobile testing units in the district.
In the capital, 14,087 people were tested. This includes 10,861 RTPCR tests, 3,028 rapid antigen tests, and 198 other tests. A total of 8,130 people were tested at checkpoints set up at government institutions. Today, 1,532 people were tested through mobile labs and 4,425 through private labs. Extensive tests are being carried out in the district as part of the special drive at the state level.
The inspections are being carried out specifically after finding participants in election campaigns, Covid frontline workers, those in areas where Covid spreads rapidly, those in the public transport sector, those in the hospitality and tourism sectors, those working in hotels, shops, markets and service centers, and delivery executives. Mobile RTPCR testing units will be used in areas and markets with high levels of transmission.