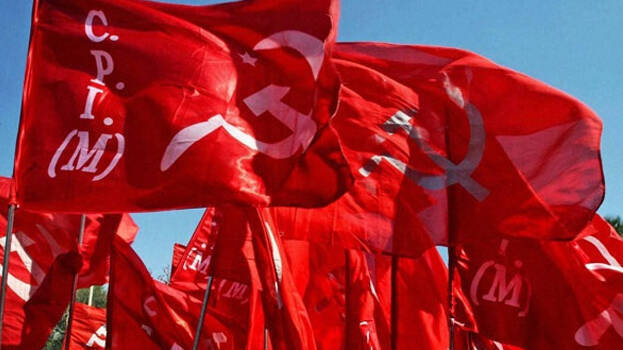 THIRUVANANTHAPURAM: Even though the ruling regime led by CPM is hopeful of getting another term, the party is concerned over its sitting seats. Most of them are CPM's strongholds. Party leaders hold the view that the reason for this concern is the secret understanding between BJP-UDF leaders in many areas. Along with vote selling, UDF left no stone unturned to enhance its influence even in tribal areas, which constitutes the party's traditional vote banks.
CPM evaluates that the crucial sitting seats of the party, Nenmara, Nilamboor, Adoor and Tripoonithura might tilt towards the right. Among these, Nenmara is known as the stronghold of CPM. The party has evaluated that even though the party may not face a defeat but its majority in these constituencies will be negligible. Left candidate K Babu's statement that UDF had used money to purchase votes, shows undercurrents in these constituencies which could favour the right front. The report submitted by local party leadership before the state committee also talks about the issue in depth.
The party also evaluate that UDF has played the caste card in Adoor, which LDF had seized from UDF during the bypolls. CPM sources say that it was part of UDF's secret move to capture the votes of scheduled castes and BJP. Party leaders in the area have alleged that UDF has attempted to instigate caste feelings among the people and thus galvanise votes to the right front. It is expected that such attempts may result in eroding the party's influence among certain sections in these constituencies.
CPM also evaluate that UDF is using dangerous tactics just to recapture their old seats currently held by CPM. UDF has made political interventions in Adoor and Nilamboor to capture BJP's votes. Sitting MLA in Nilamboor and LDF candidate, P V Anwar has alleged that UDF candidate has visited BJP candidate and held discussions. The words of Congress leader Aryadan Shoukath also underlines the allegations of the left. The direct criticism against UDF leaders was made by him in his Facebook post which begins with the introductory note, "beware those who sell secular values and crawls before the advocates of communal politics for positions." Left leaders say that his words signal not only the secret understanding with BJP but the undercurrents with other communal organisations to capture their votes.
CPM sources also observe that results are unpredictable in Manjeshwaram also, where BJP state president K Surendran is contesting. Here, the contest is between BJP and League. LDF is not a significant power in this constituency. Last time, Surendran lost in Manjeshwaram for just a negligible number of votes. This time, BJP is gearing up to capture the constituency at any cost, and the league is determined to increase its majority. Therefore, CPM thinks that both parties have ignited much more feelings among the voters, than their traditional politics which have made it difficult for an independent evaluation in Manjeshwaram.
CPM sources also state that in Thiruvananthapuram also, constituencies like Vamanapuram, Nedumangad and in certain other sitting seats CPM may not have a large margin and contest is likely to be unpredictable.