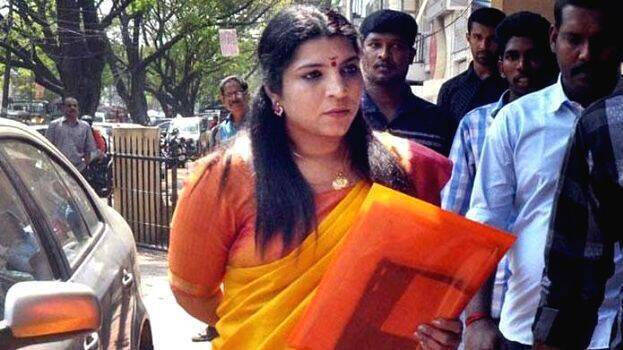 KOZHIKODE: The Kozhikode Magistrate Court found Saritha S Nair guilty in the case of cheating Rs 42.70 lakh in the name of installing solar panel. She is the second accused in the case. Third accused B Manimon has been acquitted. Biju Radhakrishnan, the first accused had applied for leave as he is in quarantine. The quantum of sentence will be announced in the afternoon.
The verdict is in the case of cheating Abdul Majeed, a Kozhikode based industrialist for an amount of Rs 42.70 lakh after promising to install solar panels in his house and office. Though the verdict of this case was expected on March 26, the court was adjourning it in the absence of the accused at the final hearing. As she failed to appear constantly, the Kasaba police arrested her as per court's arrest warrant. She is remanded in Kanhangad district jail.
Apart from installing solar panel in Majeed's house and offices, she also promised franchises in Kozhikode, Kannur, Malappuram and Wayanad. Also promised franchises in windmill farm companies and grabbed money in the name of it.
She failed to appear although the court was to pronounce the verdict four times till April 2019. The magistrate got transferred in May 2019. When the new magistrate assumed charge, the argument was heard again. The case got prolonged when she failed to appear when the court was to pronounce verdict in February 2021.