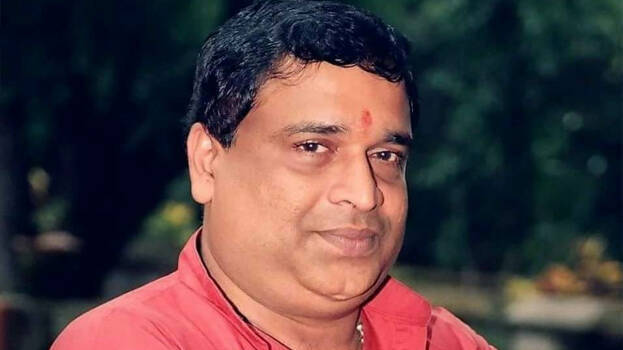 THIRUVANANTHAPURAM: Swami Lokeshananda of Sivagiri Mutt died here Wednesday. He was 64. He was a member of Sivagiri Sree Narayana Dharma Sangham Trust. He died at Sree Narayana Medical Mission Hospital in Varkala this morning at 8.25 am. Swami Sookshmananda, Sree Narayana Dharma Sangham Trust board member is his brother. He was under treatment for brain related illness for the past six months. His kidneys were also damaged.
He was born to Sadasivan of Kayikkara Sankari Vilasam and Bhanumathy. He accepted sannyasa from Geethananda Swami, chief of Sivagiri Mutt in 1982 and his name was Chandrachoodan then. He was the youngest who accepted sannyasa in a very early age. Swami Lokeshananda, an orator, has authored several books, including 'Mayayum Mahimayum.' He was the secretary of Sivagiri Theerthadana Committee in 1994.
The body kept in the hospital will be laid to rest at the Sivagiri Samadhi Land at 3 pm this evening. His other siblings are Shantha, Roshan (late and retd DySP), Dayal (retired PRO of Botanical Garden) and Suprabha.