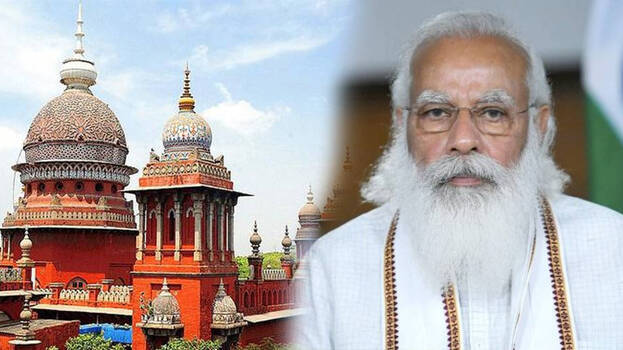 CHENNAI: The Madras High Court has criticized the steps taken by the central government in the fight against the COVID-19 pandemic. It was the division bench comprising Chief Justice Sanjib Banerjee and Justice Senthilkumar Ramamoorthy that raised questions against the central government. The court's criticism came during the hearing of a case that the High Court had voluntarily taken up regarding the COVID-19 management in Tamil Nadu and Puducherry.
The Additional Solicitor General argued during the case that the current Kovid situation was unpredictable. He also told the court that the Centre had taken the necessary steps to make the drug Remdesivir available. Following this, the division lashed out at the Centre by stating that the country was in absolute despair. "Why are we acting only in April now though we had time for one year? Despite having a lockdown for most of the last one year, see the situation of absolute despair we are in", the division bench said.

Chief Justice Banerjee asked also enquired about the experts that the Centre had been consulting regarding the issue. The court sought information from the Additional Solicitor General about vaccine price information and the failure of the CoWIN app to perform vaccination registration.