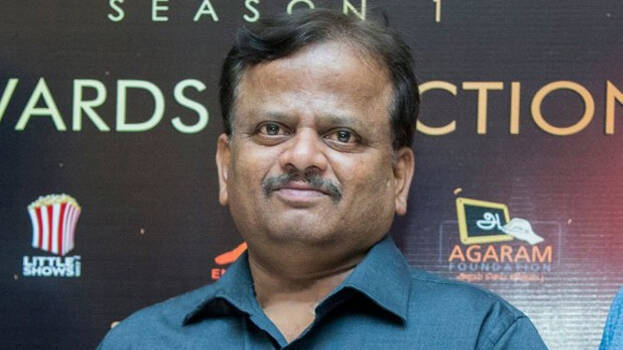 CHENNAI: Director and cinematographer K V Anand passed away Friday morning following a cardiac arrest. He was 54. He had wielded camera for Thenmavin Kombathu, Minnaram, Chandralekha and many other films. He was also the director of Ayan, Kappaan and Maattrraan.
Starting his career as a photojournalist, Anand later moved to the movie world as a cinematographer and then as a movie director.
Anand made his movie debut as a cinematographer in the Malayalam movie Thenmaavin Kombath for which he had won a national award. He was the favourite cinematographer of directors Shankar and Priyadarshan. Muthalvan, Boys, Sivaji were big hits of the combo Sankar and Anand.
After shooting pictures for leading Tamil magazines, Anand in early 1990s joined cinematographer P C Sreeman as his assistant. He worked as an assistant cinematographer in films like Gopura Vasalile, Amaran, Meera, Devar Makan, Thiruda Thiruda etc. He became an independent cinematographer with Priyadarshan's Thenmavin Kombathu.
He wielded camera for four Hindi films including Josh with Shah Rukh Khan and Aishwarya Rai and for Amitabh Bachchan's Kakki. It was in 2005 Anand turned into a movie director in the film Kana Kandaen starring Srikanth, Gopika and Prithviraj.
Ayan with Surya and Tamanna is the second film he directed. The film turned a big hit in Surya's career. His third film 'Ko' with Jeeva was also a hit. His other films were Maattrraan, Anekan and Kappaan and this was his last film. The film had Mohanlal in a cameo role.