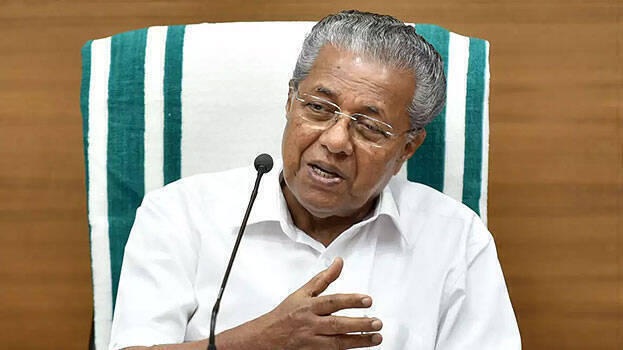 THIRUVANANTHAPURAM: Chief Minister Pinarayi Vijayan on Sunday dedicated the historic victory of the Left Democratic Front in the assembly polls to the people and said it proved that there was no room for communal politics in the state. According to the Chief Minister, the LDF has achieved a victory that would change the course of Kerala's political history and that it was time for big celebrations to take place across the state. However, he added that gatherings and celebrations should be avoided in the wake of the COVID surge. He said that the people of Kerala were the true inheritors of this victory of the LDF and it was a recognition of the five-year rule of the government.
Meanwhile, he scoffed at the BJP for losing its only sitting seat in the Assembly elections. "The BJP had set out as if they were going to achieve something great in the state and their top BJP leaders had made statements that they were moving towards forming a government. It even got to the point at which they claimed that even the ordinary majority was not necessary for them to form the government," he said.
"Prime Minister Modi and Union Home Minister Amit Shah spent time here. The BJP spent a lot of money in the state. But we said that we will close their account here and we did it," he added.
''The election results have proved that there is no room for communal politics in Kerala. The stand taken by the BJP in other states can not be replicated here,'' the CPI(M) strongman said.
On the Congress-led UDF's drubbing, he said the people rejected all the charges raised by them against the state government.