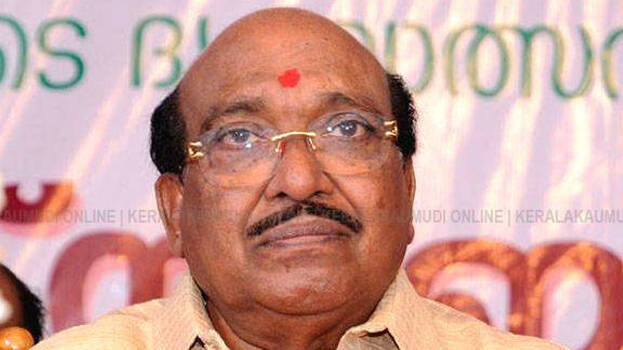 ALAPPUZHA: SNDP yogam general secretary Vellapally Natesan said the Congressmen in Alappuzha did all that they could to destroy him. He said that his house is not a place for the congress to visit any time. Not a single Congressman cruel to him has won from Alappuzha. Ramesh Chennithala has not pained me. The congressmen have insulted me personally and had longed for my blood. Sad on the defeat of the congress and that national party should grow, he said.
If the Congress has turned a party that no one wants, then it is a matter of their policy. Each candidate is shared by communities. If they are fielded like that, the grassroots will isolate them. There was no Ezhava from the congress in the last assembly. It is by the grace of god Babu won this time.
Twenty-four candidates from the backward sections have won. There were many leaders in the Congress who worked only for Changanacherry. Vellapalli ridiculed Sivakumar for claiming that Chettan made him an MLA and a minister. He has been defeated now.
The BJP won the elections in Kerala. Their goal for a congress-mukt Bharat has been executed. K T Jaleel's win is only technical. Mercikutty Amma deserved the defeat and she has no mercy at all. Higher castes stabbed the LDF. However, that did not affect Pinarayi at all. Another name for ingratitude is Changanassery. The people of Kerala did not hear what Changanassery said. It has become irrelevant. Even channels are subject to agenda of higher castes.
'I have not gone to Pinarayi Vijayan or the LDF govt for any personal gains. Changanassery Thampuram has attained personal benefits. Whoever assumes power should say how Sukumaran Nair's daughter is sitting as a syndicate member inside M G University. I too have children and in-laws. Nobody has given them any syndicate or have asked for one. Criticising the government after accepting and enjoying all pleasures,' he said.