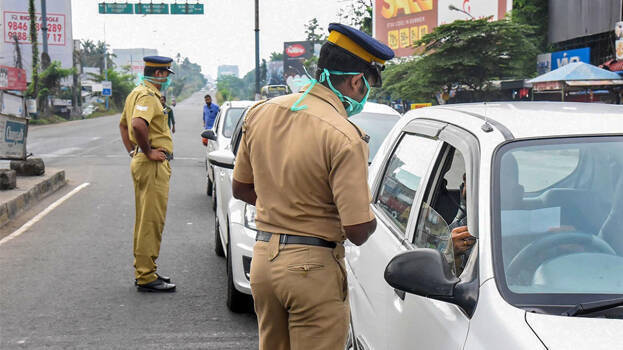 THIRUVANANTHAPURAM: A decision has been taken to impose restrictions in the state similar to lockdown from Tuesday onwards. The restrictions will be imposed till Sunday as part of preventive measures of the pandemic. A person will be permitted to travel only for essential purposes. A case will be registered against those violating it under the Disaster Management Act. A fine will also be imposed. The restrictions imposed on weekends will be there till Sunday.
A person should go out only for emergency purposes. Shops selling medicines, bananas, vegetables, milk, meet and workshop, shops related to vehicles can be opened till 9 pm. Bevco and bars will be closed. Toddy shops can open. Employees of the shop should wear double masks and gloves. Ration shops and outlets of civil supplies corporation can function. Banks can function from 10 am to 1 pm.
Hotels will be opened till 9 pm and there will be only home delivery and parcel services. Long distance travelling will be allowed only if emergency. KSRTC services will operate. Permission will be given to those going for vaccination and hospitals. Those coming under the essential category should carry the identity card of the firm he or she is working.