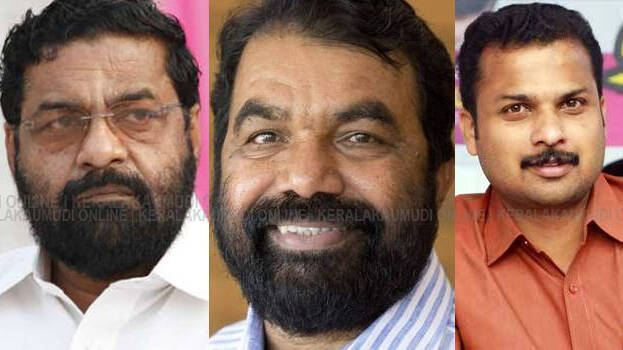 THIRUVANANTHAPURAM: Following the victory in assembly polls, crucial talks for the formation of the cabinet will begin tomorrow. The preliminary talks for the formation of ministry held in the available secretariat meet held in AKG centre today. Senior leaders and central committee members K K Shylaja, M V Govindan, K Radhakrishnan, T P Ramakrishnan, M M Mani, P Rajeev, K N Balagopal could become ministers. Now it remains to be seen whether the party will retain Kadakampally Surendran or will give ministerial berth to V Sivankutty, who reclaimed the Nemom seat back to the left camp.
If consideration is given to youth, then V K Prasanth might also get a ministerial berth. In the wake of Mercykutty Amma's defeat, Veena George could be considered for the second woman minister in the state cabinet. Saji Cheriyan may become part of the ministry, representing Alappuzha and V N Vasavan is likely to get into the ministry as Kottayam's representative. M B Rajesh who won from Thritala and A C Moideen is also being considered for ministership.
Similar to previous times, new faces from CPI may find a place in the cabinet. Among the existing ministers of CPI, only C P Chandrasekharan has contested and won. If the party insists on new faces, then Chandrasekharan may not get a ministerial post.
P Prasad, E K Vijayan, J Chinjurani, K Rajan, Chittayam Gopakumar, P S Supal are some of the few names being heard for the ministership. If Chinjurani is not given cabinet berth representing Kollam then Supal may become the minister. One from Thrissur is sure to get a cabinet berth as CPI has its highest members from that district. K Rajan's name is being heard for ministership from Thrissur. Otherwise, senior leader P Balachandran who retained the seat after a tough fight might be considered for the minister's post.
Earlier, apart from four ministerial positions, the party had the deputy speaker's post and chief whip with them. If two ministers are not given to Kerala Congress, then they might be given the post of deputy speaker.
In Kerala Congress, even though seniority is with Joshy Augustine, Jose K Mani's stand will be crucial. They might also ask for two minister's post. In NCP there are still concerns over Saseendran's ministership and whether Thomas K Thomas will become a minister. Conflicts might arise in JDS as only one among two leaders—K Krishnankutty and Mathew T Thomas could become minister. In LJD, as only K P Mohanan has won, eventually he will become a minister.